Rapid Micro-Grants to Support Advocacy Efforts for the Public Related to COVID-19
During the summer of 2020, CSSW Action Lab for Social Justice for Black Lives recognized a profound need for virtual advocacy and critical resources from many places navigating the uncertainty of COVID-19. Homeless shelters in need of hand sanitizer, gloves, socks and other support and other communities needing help finding new job opportunities in the wake of this pandemic. We offered (2) $3500 grants to support critical advocacy efforts and received additional funds from the Dean's Office (CSSW) to support six more projects - up to $1000 per project. The funds could be spent for any advocacy efforts related to COVID-19. We encouraged teams that may have included MSW and Ph.D. students, faculty, staff and community members. Examples could include but were not limited to virtual resources drive to collect critical items for homeless shelters and a virtual resource to translate and disseminate English resources related to COVID-19 to minority communities. Projects that could be replicated were strongly preferred.
Winners of the COVID-19 Micro-Grant Project Showcase
Association to Benefit Children's vision is for all children to have a healthy, safe life filled with joy, learning, and love in a nurturing family. A champion for all children, ABC strives toward this vision by creating compassionate programs in response to the needs of New York City's most vulnerable children and families. Since its founding in 1986, ABC has served children struggling with the complex and compounded issues of poverty, hunger, emotional and physical abuse, lack of educational support, and homelessness, and who have disabilities, developmental delays, or medical fragilities. In our efforts to combat the established and emerging effects of poverty, we adapt early and stay ahead of challenges as they arise. Our agility as an organization enables us to mobilize quickly to respond to new threats, including the unprecedented and desperate needs created by the COVID-19 crisis.
ABC launched English and Spanish blogs to provide information on urgently-needed resources and services for low-income and vulnerable families living in East Harlem and the South Bronx.
When the COVID-19 crisis started, ABC recognized a profound need for a reliable and trustworthy online community that delivered the information and resources low-income families needed. We saw that our families were struggling with so much uncertainty and misinformation, and that they were finding the process of applying to the services and benefits they qualified for too daunting. In response, we created a comprehensive blog that provides practical and time-sensitive information on accessing healthcare, pandemic-related benefits, and other critical resources. In addition to this guidance, we created our own, original content in the areas of education, food, mental health, and entertainment.
The ABC blog now exists in both English and Spanish, providing invaluable resources to our families with wide-ranging content. For example, we have published articles that help our families access the benefits they are entitled to and find alternative sources of help if they are ineligible for a certain benefit. Our dedicated staff and volunteers also created many video resources, including but not limited to read-alouds, sing-a-longs, virtual tours of museums and zoos, games, movement exercises, cooking instructions, and guided meditation. These educational and practical resources help our children stay connected to their learning and provide a sense of community to our families. Combined, the blogs have had 675 page views and the English blog has been in the top ten most viewed pages on the whole ABC website since it was launched in late April.
As we were curating our content, we experienced firsthand the difficulty of accessing and understanding key information related to public benefits. Low-income families struggle navigating convoluted and bureaucratic procedures when they are looking to find programs they are eligible for and apply to them; even though these programs seek to serve low-income families, they are often written about in language that is difficult to understand. We at ABC are committed to cultivating our online community and providing the most relevant resources in an intuitive and helpful way.
For reference, please see the English Blog and the Spanish Blog.
Contributions made by Eri Noguchi, Adjunct Assistant Professor at CSSW currently teaching classes on Program Evaluation in the Social Services.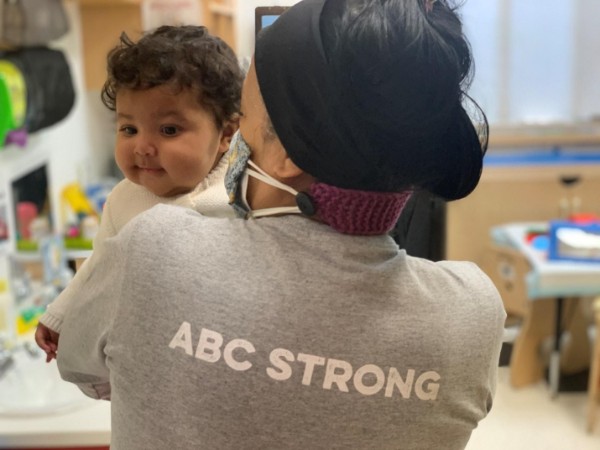 This project sought to provide support for survivors of domestic violence during the onset of the coronavirus pandemic, by creating "care packages" that contained an emergency Visa gift card, cell phone, cell phone card, emergency Visa gift card, and an MTA card.
As we were approaching the month of May, and the novel coronavirus (COVID-19) continued to spread throughout the United States, Abigail and Yasmin noticed that there was a need for advocacy for DV survivors. This thought stemmed from us after the CDC was asking that individuals stay at home to not spread the virus, and for individuals experiencing domestic violence (DV), this meant survivors were forced to stay at home with their abuser. Abigail and Yasmin began to think about how they could provide a micro-grant that would bring some emergency relief to some survivors. We decided to give this grant to the Domestic Violence Project at Northern Manhattan Improvement Corporation (NMIC) in Washington Heights. I had my first year placement there, and knew that this emergency relief should go to NMIC because many of their clients are undocumented immigrants who do not qualify for many public benefits.
They spoke to the Program Director for the domestic violence project at NMIC, and she verified that all of the clients in most need have received their emergency relief packages. They were humbled and grateful to be able to offer support, even if it's relatively small, to NMIC.
If they could give advice to other students who are looking to do a project like theirs, they would say, "Small changes make big impacts." KEEP GOING! Reach out to professors and colleagues if you need support. Yasmin reached out to Abigail, and they were able to create something great together. This pandemic really made it challenging to stay motivated at times, but they knew that this effort was important and that they had the privilege to access resources to do the work.
Contributions made by Abigail Rose, MSSW and Yasmin Campos-Mendez, MSW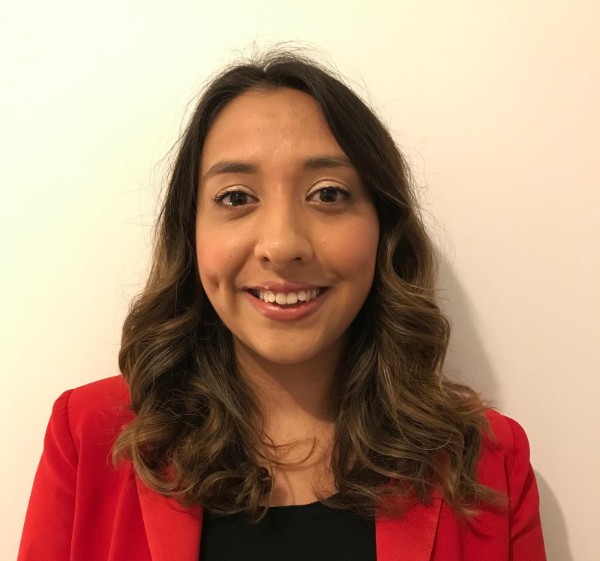 Yasmin, a CSSW '20 alum, who has been dedicated to researching ways to end domestic violence, is now working full-time in the Manhattan Criminal and Supreme Court at the Center for Alternative Sentencing and Employment Services (CASES), as a Clinical Court Liaison. At CASES, she advocates for alternatives to incarceration for individuals standing pre-trials to the District Attorney, and other court stakeholders. CASES' pre-trial services seek to increase public safety through innovative services that reduce crime and incarceration, improve behavioral health, promote recovery and rehabilitation, and create opportunities for success in the community. Additionally, she is working part-time as a researcher for Futures Without VIolence in DC. At Futures Without Violence, she gets to continue her passion in researching ways to improve federal legislation (VAWA) for all survivors of domestic violence, dating violence, sexual assault and stalking. On her days off, she enjoys being in the outdoors and hosting dinner/ cocktail parties for friends and family.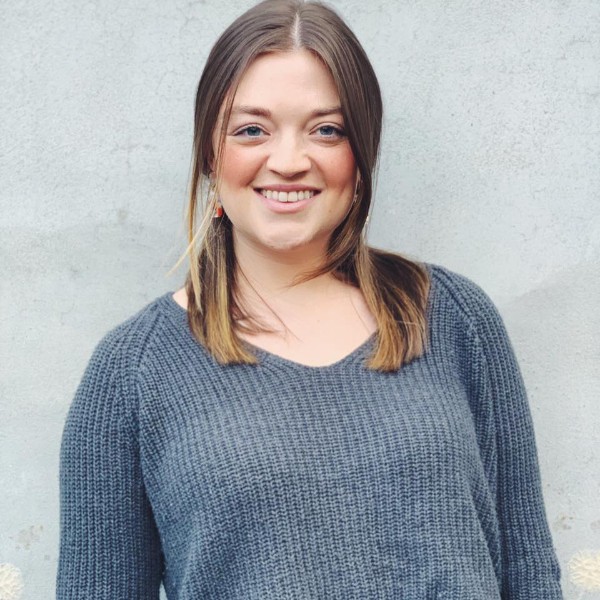 Abigail, a CSSW '20 alum, currently serves as the Director of Communications at the Council of People's Organization in Brooklyn. With a background in international policy, Abigail spends her days writing, reviewing, and analyzing policy that impacts marginalized immigrant communities, particularly those that are related to Muslim women's health care and domestic violence. When she's not working, Abigail enjoys spending time with her partner and cats, watching the newest horror films, and trying all the best food in NYC.
In a short film made for both social work classrooms and broader audiences, four Syrian refugees share pieces of their life stories and journeys. Guided by the strengths based perspective of social work (Saleebey 2012), the purpose of the project is to 1) 'flip the script' of displaced people as victims and give them the platform to guide us all as experts and ambiguity as we all navigate life through COVID 19 and 2) to empower refugees through sharing their stories.
Shauna and Casey have both worked overseas with refugees and always felt there was a misfit between their portrayal in mainstream media or in fundraising spaces. Refugees are human beings who had families, careers, education - entire lives - before whatever tragic event happened in the space they were from that shifted their realities. The term refugee is a legal status that gives protection. The identity of each individual person carrying that status or pursuing that status is as vast and dynamic as all of humanity. They wanted to reflect that. They also wanted to provide a useful tool to social work schools to demonstrate how to leverage the strengths based perspective for working with trauma survivors.
Shauna and Casey created the initial version of their video and are excited to share it: Refugee Interview
Extended thanks to Vida Huimin Herling for her support in this process. Shauna and Casey thank her for advocating for the refugee participants and going above and beyond every day to help us navigate some of the big bureaucratic challenges that arose. 
"We envision a world in which expertise does not equate with power or money, a world in which people acknowledge wisdom through lived experiences, and a world where the delineations of citizenship and borders are more fluid. 
If we could give one tip to another student taking on a similar initiative it would be to not underestimate the burdens of bureaucracy. When money is involved, even small grants, matters become exacting and complicated-- as the liaison between the funder and the participant you must be aware of potential challenges and attempt to stand between the bureaucracy and the participant wherever possible."
Contributions made by Shauna Ruda, MSW and Casey Daniels, MSSW.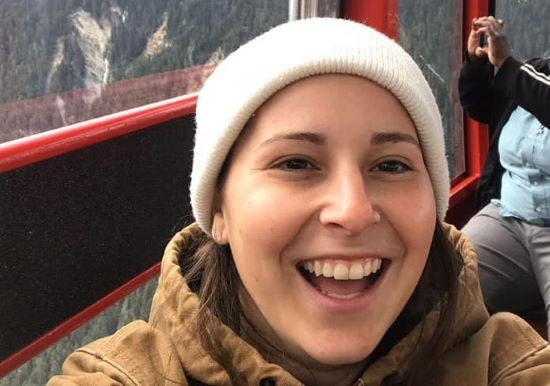 Casey Daniels spent the majority of her career working internationally, in Germany and Indonesia, in childhood education and community organizing, mainly with immigrants and refugees. She returned to the U.S to complete her Masters in Social Work at Columbia School of Social Work, where she worked as a school counselor in Brooklyn and in the immigration practice at Brooklyn Defender Services supporting clients pursuing humanitarian visas. She is now a Clinical Case Coordinator serving justice-involved clients with CASES in Brooklyn. Casey is fluent in German and spends most of her free time traveling in her campervan.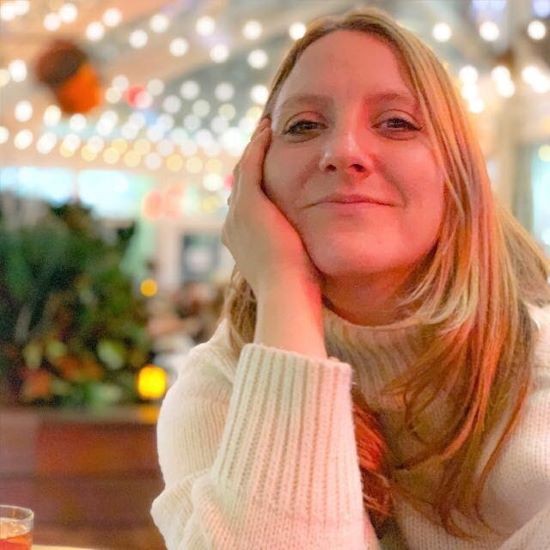 Shauna Ruda is a Director of Stakeholder Relations at Jewish Federations of North America, the continents' leading Jewish social welfare agency. Prior, Shauna worked for JDC, a global Jewish humanitarian aid organization serving in a variety of leadership roles and guiding disaster response efforts on the ground in Nepal, Israel, and Turkey. While pursuing her Masters of Social Work at Columbia, Shauna was a strategic graduate intern in JPMorgan Chase & Co.'s Corporate Responsibility Department and a Migration Researcher with Dr. Mashura Akilova. Shauna also holds an MA in Migration Studies from Tel Aviv University. She's an avid urban street and mountain hiker and can tell fortunes in Turkish coffee cups.
The Rapid Response Project for People Who Use Drugs (PWUD) was a community partnership designed to support Harm Reduction initiatives for PWUD in NYC during COVID-19. This group consisted of adjunct faculty: Bethany Medley and Phillip Marrota; MSW students, and representatives from the following NYC Harm Reduction organizations: Bronx Movil, Washington Heights Corner Project, New York Harm Reduction Educators, Harlem United, Peer Network of New York, and Project Renewal. Originally, our team prioritized collecting PPE supplies to distribute to the partnered organizations' staff and community participants. Additionally, the project team conducted a needs assessment with Harm Reduction outreach teams and 12 independent pharmacies within the South Bronx and East Harlem. Based on the identified challenges to deliver Harm Reduction services among PWUDs during COVID-19, their team developed a "Toolkit for Promoting Drug User Health in New York City Pharmacies during COVID-19" which addressed the importance of implementing a harm reduction philosophy, anti-stigma interventions, low-threshold buprenorphine treatment, syringe access, and overdose prevention education with the use of naloxone. 
This project was inspired after speaking directly to the partnered Harm Reduction organizations and their direct experience with community members who use drugs and the devastating impact of COVID-19 in NYC. Again, the shortage of PPE was a clear need for the continued operation of the harm reduction organizations -- not only for the community members who used drugs but for the dedicated outreach staff who continued to deliver drug user health services including naloxone, sterile drug consumption equipment, and fentanyl testing strips. When COVID-19 infections were at their peak, many NYS harm reduction organizations were forced to reduce their staffing capacity and their hours of operation which illustrated the need to expand drug user health services in essential 'one-stop-shop' locations through neighborhood-based independent pharmacies.
Professor Marrota and Bethany Medley presented the outlined needs and developed toolkit to the Social Intervention Group, who were very interested in their work and agreed to support our pharmacy-related initiatives through the Healing Communities Study. They also regularly consulted with the NYC & NYS Departments of Health to further identify how drug user health interventions can be adapted to adhere to COVID-19 public health recommendations. Based on the collective insights from the Harm Reduction community, the Expanded Syringe Access Program (ESAP) public health law was amended (effective immediately!) and now allows registered pharmacies to advertise as a location for the purchase of sterile syringes without a prescription to consumers. This public health law amendment will increase access to and use of sterile syringes to reduce HIV and hepatitis C infections, as well as soft skin tissue infections. Additionally, Bethany will be organizing a Harm Reduction caucus with several second-year MSW students (who were also involved in the project) to continue to advocate for drug user health education and resources for CSSW affiliates and NYC neighborhoods.
Incorporating the voices of community members who use drugs and the associated harm reduction organizations was invaluable. Professor Marrota and Bethany Medley were able to quickly identify their most important needs. They also held weekly Zoom meetings to discuss the rapidly changing landscape and various drug user health needs of communities. For example, when Governor Cuomo announced his executive order for independent pharmacies to begin COVID-19 testing, we asked pharmacies about their capacity to co-locate drug user health services (i.e., sterile syringes, naloxone, buprenorphine) with COVID-19 testing. Adapting COVID-19 considerations & best practices for PWUD will remain critical as we continue to experience the overdose crisis and the COVID-19 pandemic. 
The following article discusses further the efforts of Bronx Movil.
Contributions made by Professor Phil Marotta, PhD Adjunct Professor and Bethany Medley, MSW alumni, Adjunct Lecturer, PhD student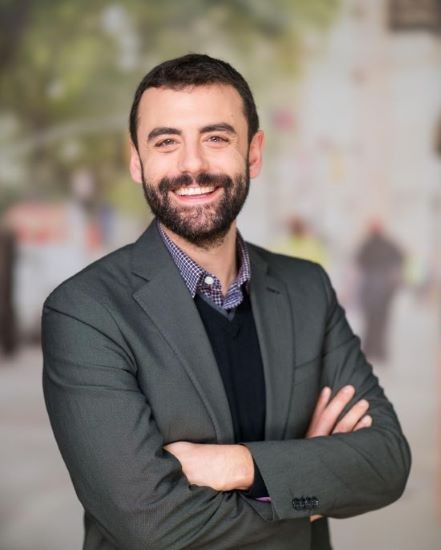 Phil Marotta graduated from CSSW PhD and MSW programs and his research focuses on improving access to treatment and harm reduction services among people who use drugs.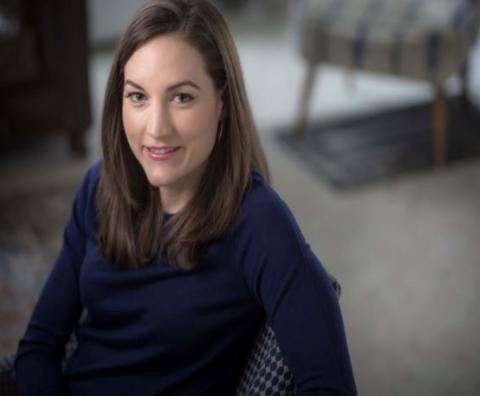 Bethany Medley is a Ph.D. student at Columbia University School of Social Work. Bethany identifies as a person with lived experience and an advocate for people who use drugs. Her research interests include gender-responsive harm reduction and overdose prevention. 
The COVID-19 Working Group – New York (CWG) began as a nascent group and coalition of doctors, healthcare professionals, scientists, community workers, activists, lawyers, social workers, and epidemiologists committed to a rapid and community-oriented response to the COVID-19 pandemic. Co-founded and co-facilitated by Treatment Action group (TAG), the group includes several Columbia professors and alumni, and has made early headway in exchanging reliable information, taking action in coalition to influence New York City and State policy, and communicating to affected communities about preparing for the pandemic response. With modest dedicated support for administration and communications, the group felt it could both continue to operate more sustainably and reach a broader audience to share important information in a manner sensitive to community needs. In keeping with the group's aim to promote health and social justice (including economic justice) in the face of COVID-19, the group proposed providing Columbia School of Social Work students with an opportunity to help administer the group (organize calls, circulate notes) and receive a stipend, to compensate for their time as well as lost opportunities for work due to the pandemic. Working with Terri L. Wilder, MSW Lecturer in the Columbia School of Social Work, the project was a success and efforts continue to reap benefits in NYC-based COVID-19 work.
Treatment Action Group (TAG), an activist and community-based research and policy think tank with three decades of experience fighting pandemics, felt that joining forces with Columbia School of Social Work faculty and students, TAG, and other partners could accomplish at least two streams of groundbreaking community- and science-driven advocacy for the COVID-19 response: mobilizing for direct policy and research advocacy through the COVID-19 Working Group – New York and the creation of a user-friendly, up-to-date information pipeline of potential vaccines, treatments, preventive tools, and diagnostics for SARS-CoV-2.
Pipeline resources with unique critical perspectives on the ongoing status of vaccine, prevention, treatment, and diagnostic development, including commentary on common myths, was launched and is being routinely updated on the TAG website, in partnership with CWG: https://www.treatmentactiongroup.org/covid-19/about-the-covid-19-project/. CWG has also partnered with the Mailman School of Public Health on several webinars on key aspects of responding to the pandemic.
The Diagnostics and Treatment subgroup of CWG has directly engaged in numerous calls with top leadership at NIH and NIAID to advocate for increased attention to the development of therapeutics and pre-exposure prophylaxis for COVID-19. We have also pressed for greater attention to the needs of "long haulers."
CWG has played a critical role in advocating for a community-centered approach to contact tracing, with several members being placed on the community advisory board and successful advocacy to advance a state bill on data confidentiality. Members have also championed the advancement of safe spaces for individuals unable to isolate at home and for those experiencing housing instability. 
Additional updates and outcomes of note:
Terri Wilder helped organize a COVID-19 Long Hauler webinar. CWG co-sponsored w/ #MEAction and Body Politic
CWG Stigma and Racism committee wrote a letter to editor of the New York Post regarding stigmatizing language used in an article about COVID-19
CWG Stigma and Racism committee developed a media/communications toolkit.  The toolkit includes a racial equity lens. The inspiration for this toolkit was a dearth of stigmatizing articles written by journalists as well as stigmatized political speech on COVID-19. Download the Media Toolkit here: COVID-19 and Impacted Communities: A Media Communications Guide
Terri also invited to speak at the press conference that Reclaim Pride organized regarding the problematic views of Samaritan's Purse, who were taking care of COVID-19 patients in Central Park. Here is a link to a video from the press conference that took place on April 14th. Terri's remarks begin at 6:44;  Gay City News also provided coverage: https://www.gaycitynews.com/reclaim-pride-protests-samaritans-purse-at-central-park/;
A presentation was given by Body Politic COVID-19 long haulers and Terri Wilder on the CWG Healthcare Access call. As a result of this meeting a letter was sent to the NYC Department of Health and Mental Hygiene's new Health Commissioner and NYC Health + Hospitals requesting a meeting to discuss healthcare needs of the community. 
Links to project:
Quotes from Terri L. Wilder, MSW included in two articles about COVID-19 Long Haulers
Contributors for this project include Yunhe Bai, second year CSSW student and Caitlyn Passaretti, Alumna (MSSW/MPA Dual Degree)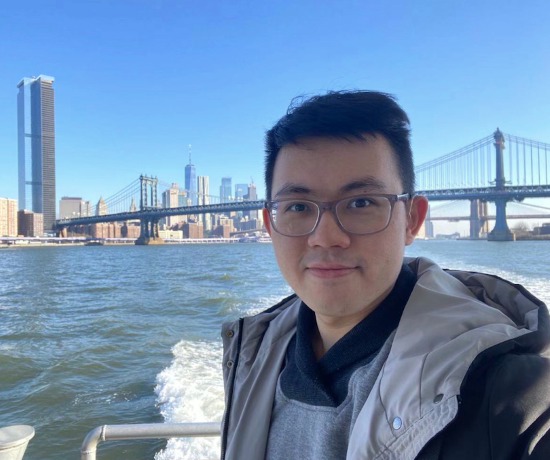 Yunhe Bai is an international student from China at CSSW. He is studying Social Enterprise Administration with a focus on World of Work. He graduated from Gallaudet University in 2019 with a bachelor's degree in business administration. At CSSW, Yunhe is one of the student representatives on the Diversity committee and co-leader of the Disability Awareness Caucus. He was recently an intern at the New York Center for Law and Justice.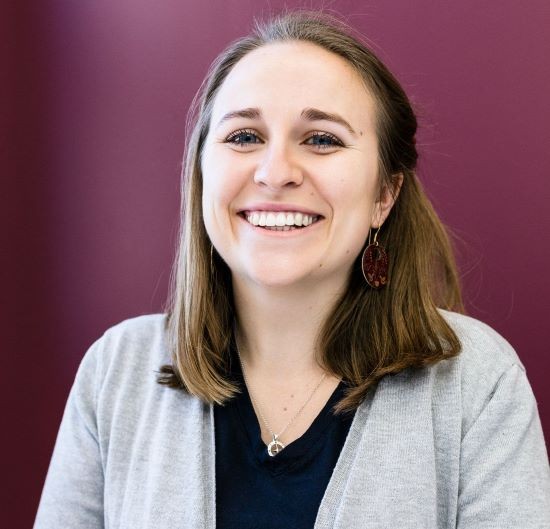 Caitlyn Passaretti holds a Master of Science of Social Work and a Master of Public Administration, specializing in program management and humanitarian policy. Her domestic work experience focuses specifically on anti-violence and policy work with cisgender and transgender girls of color and gender non-conforming youth of color, issues of homelessness and housing reform, and criminal justice reform and police abolition. Internationally, she has worked on gender based violence analysis for UNICEF and with the United Nations Population Fund (UNFPA) Arab States Regional Office in Cairo, Egypt working on a region-wide youth forum, menstrual hygiene initiatives, and asset building programs for adolescent girls. Her goals are to change how policy work is done, encourage trauma-informed approaches to all initiatives, and support the creation of channels for power and wealth redistribution.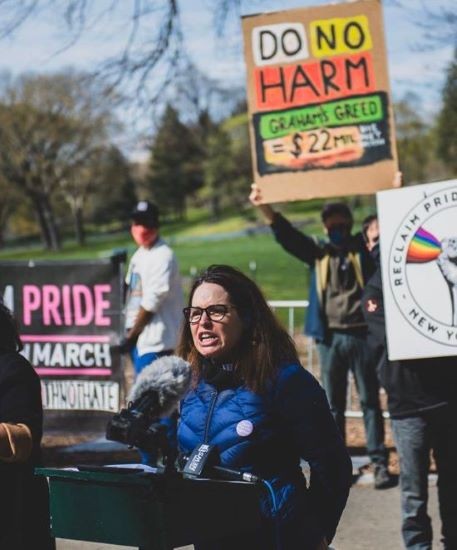 Terri L. Wilder is a social worker and advocate for the rights of of people living with HIV/AIDS, the LGBT community, and people with myalgic encephalomyelitis. She has worked in HIV and LGBT health since 1989 providing HIV social services, coordinating education for clients and medical providers, and advocating for policy change.  Many of her articles on HIV can be found in AIDS Survival Project's Survival News, The Body's Web site, POZ Web site, as well as Project Inform's Web site. More...
Actual Equity is an ezine where Social Work students and professionals can share their response to the current crisis, culminating in a Toolkit composed of recommendations that can inform future policy.
The COVID-19 pandemic exposed many systemic issues that have long existed, forcing an answer to a long ignored question, i.e. "How do we fix this?"
Actual Equity is built so we may now continue requesting submissions from MSW candidates and other Social Work professionals.
Become a contributor and/or work with Actual Equity on the Toolkit.
Contributors include Jillian Drummond, MSW Candidate '21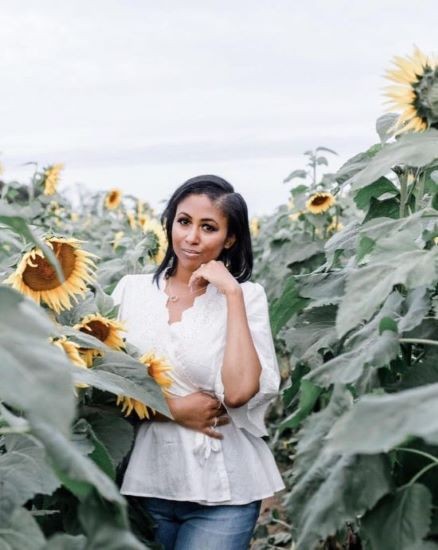 For the last decade, Jillian has worked in the private and public sector in Chicago, Baltimore, and New York City. This has informed her passion to uplift the marginalized from every corner, and envision a world where justice and equity is pursued and implemented. As a graduate student in the School of Social Work, while discovering new ways to highlight the dignity of person and humanity in us all, she became better prepared to meet the moment of this pandemic. Her Faith guides her hope for progress. Originally from Illinois, Jillian received a B.A. in English Literature from the University of Illinois at Urbana-Champaign.
WH SeniorLink is a New York-based 501(c)(3) nonprofit offering three key services promoting connection for older adults.
Connection with volunteers. We pair trained volunteers from across the country with individual seniors. Volunteers provide seniors a weekly phone phone call, biweekly letters, and occasional care packages (funded by the organization). 
Connection with other seniors. We pair older adults with each other for mutual aid and community.
Connection with resources. We provide case management for interested seniors in need, as well as resource guides. 
We started in response to COVID-19, but we're here for the long haul. This means that we are always innovating to support older adults - whether that means thinking about technological solutions or, eventually, in-person engagement activities.
The mission of WH SeniorLink is to strengthen community ties and improve health outcomes among older New Yorkers by providing social-emotional support and connection to essential services. Social isolation poses great risks for older adults, a problem compounded by the restrictions associated with the COVID-19 pandemic. According to the National Academies of Science, Medicine, and Engineering, even before the pandemic, 24% of Americans 65+ were considered socially isolated, and 43% of adults 60+ were lonely. Both conditions are associated with serious physical and mental health problems, including increased risks of dementia, stroke, depression, and suicidal ideation. The pandemic has further exacerbated social isolation and loneliness among older adults. Not only are they at the greatest risk of contracting COVID-19, but social distancing restrictions heighten the risk of developing social isolation and loneliness. According to research by the Kaiser Family Foundation, 46% of adults 65+ reported that the worry and stress caused by pandemic has had a negative impact on their mental health. Moreover, as pandemic restrictions ease, younger adults are returning to in-person activities, which remains unfeasible for many older adults who must take more precautions. In order to combat this unique challenge, we must employ innovative, flexible solutions that adapt to the shifting circumstances and an uncertain future.
Project Progress/Outcomes
60 older adult participants
14 community partners
Thousands of contacts made via phone call, care packages and letters. 
15 resource guides for older adults in English and Spanish
5 languages spoken by senior-volunteer pairs
44% growth over summer 2020
Summer program with Too Small to Fail (Clinton Foundation) where young kids sent letters to older adults
60 trained volunteers
5 board members
3 staff
2 professional advisors
An internship program with 3 MSW and 4 ASW interns
Connect with us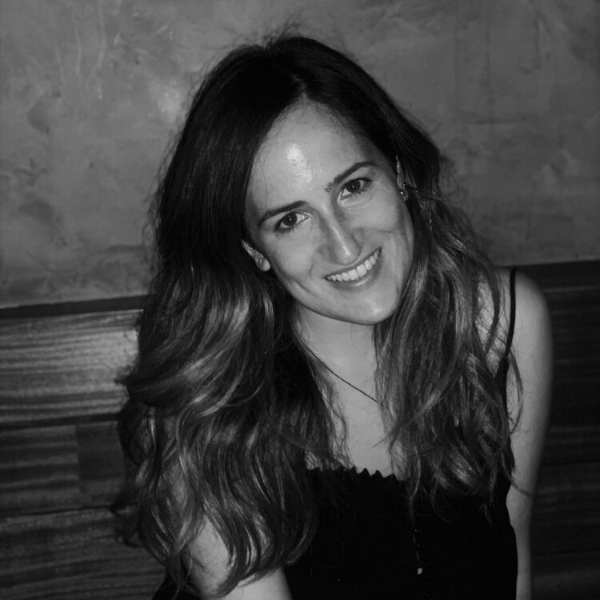 Daniella Spencer-Laitt (She/Her) CSSW '20, LMSW, LLB serves WH SeniorLink as Executive Director. She is also one of WH SeniorLink's co-founders. She is a graduate of Columbia University School of Social Work and a published scholar in the fields of social work and law. She formerly practiced as an attorney.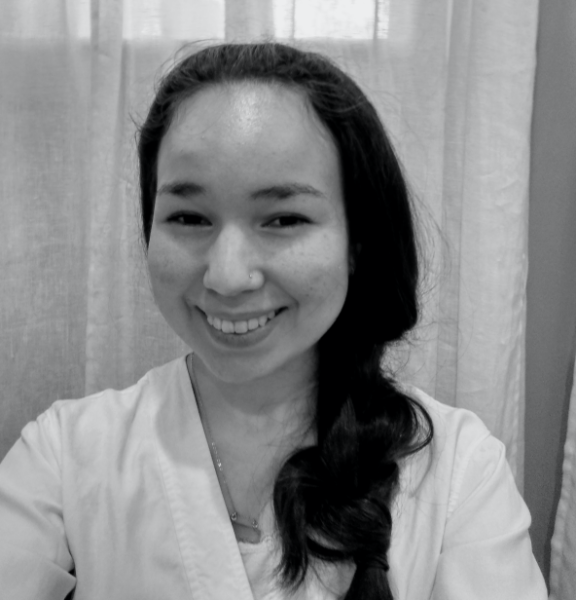 Amanda Weiss (She/Her) CSSW '20, CC '17, MSSW serves WH SeniorLink as a co-founder and director. She is a political scientist and social worker, currently pursuing a PhD in political science at Yale University. Her research looks at political behavior, partisanship, and violence.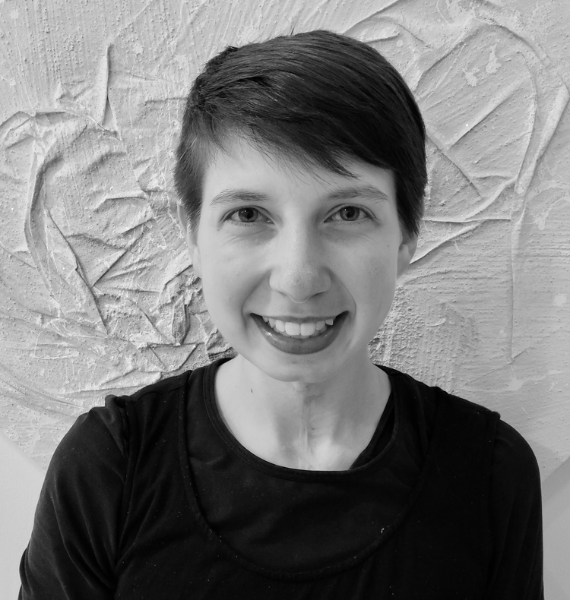 Jennifer Strauss (She/They) CC '16, MA serves WH SeniorLink as a co-founder and director. She most recently worked as an Associate Chaplain at North Shore University Hospital/Northwell Health. She is now a medical student at Boston University School of Medicine.
Power to the Youth is a Leadership and Educational program for youth in underserved communities in response to COVID-19.
In order for CSSW to have a positive impact on the community, Power to the Youth will invite youths aged 15 - 19 years old to engage with Columbia through the following:
1. Higher Ed Exposure:
-Mentorship: Each student will be paired with a graduate student as a mentor to explore, reflect and engage in pathways for higher education possibilities and advocacy.
-Guest speakers: Bi-weekly Instagram Live guest speakers of various career, educational, vocational training backgrounds to expose students to a variety of future endeavors. The series will provide students with the opportunity to learn about advocacy, community organizing and future readiness.
-Career and Goal Development: Developing a concrete plan for future educational plans and goals by working together with the Power to the Youth team and mentors.
-Leadership and Advocacy: Students will cement a social issue of interest, including how COVID-19 has impacted said issue, and what are potential steps in moving forward to leave a positive imprint.
2. Auditing classes:
A list of Professors who are willing to have students from Power to the Youth to audit their class. This opportunity would expose students to explore and learn about what the school has to offer.
OUTCOMES :
1. Provide educational resources to students in underserved communities
2. Provide an avenue for exposure and exploration to future endeavors.
3. Teach kids how to use their agency and become better advocates in their community
4. Create partnership with students and the Columbia University graduate student body.
Program Coordinators include Emely Guzman, Emily Lassman, Rosie Rios and Yajaira Hernandez Trejo. 
Jaime A. Estades, Esq. MSW served as Faculty Advisor.
Community Partners included Rosa Camilo, Latino Leadership Institute, and Latinx Caucus.
People's Crisis Line was born out of a growing need to support community members, and each other, in the fight for racial justice, Black liberation, Indigenous sovereignty, and abolition, during the 2020 Black Lives Matter protests in Portland, Oregon. We recognize Oregon's historical legacy of racism, as the only state with a past constitutional ban on Black people living and owning property, its present-day consequences, and the resilient Black community in Portland. In full alignment and solidarity with the global Black Lives Matter movement, People's Crisis Line provides free and confidential, community-based, peer support with the aim to decrease police contact, involvement, or interaction. As settler-occupiers and guests occupying traditional, ancestral, and unceded Chinook land, People's Crisis Line looks to the wisdom, knowledge, creativity, resilience, and resistance of Indigenous elders, past and present, and their descendants, to inform and guide our community work. As we mourn the loss of countless Black community members to police brutality, People's Crisis Line actively works to break down systems of oppression, construct new structures of care, build collective power, and create a sense of community safety that prevents further harm and invests in Black futures, through non-carceral approaches to care. 
People's Crisis Line is a volunteer-run, grass roots, autonomous organization that works with the community to respond to needs through compassionate, culturally-responsive peer support. We utilize a non-hierarchical power structure and embrace the principles of transformative justice in order to follow the wisdom of Black leaders, elders, activists, and abolitionists. Our peer support team consists of community members with lived and professional experience in mental health and advocacy. We deeply honor the value of lived experience.
People's Crisis Line supports community members, particularly Black, Indigenous, People of Color (BIPOC) and LGBTQIA2S+/gender expansive folx, who are experiencing a sudden or ongoing emotional distress, and/or housing fragility. We serve as a safety net for those experiencing barriers to accessible mental health care and an entrypoint to community resource navigation. With access to this grant, People's Crisis Line has been able to reach community members in need of crisis support, concrete resources, and culturally-specific community care during COVID-19. Through this funding, we have been able to address the disproportionate impacts of COVID-19 on local communities of color. We have, additionally, been able to be a source of community-education, on the topics of de-escalation, COVID-19 harm reduction, safety planning, and policing/police alternatives. In 2020, People's Crisis Line has supported families experiencing displacement due to the wildfires and was also invited to the Kick Off The Vote voting rights campaign to encourage voter turnout. The long-term vision for the People's Crisis Line is to continue to fight for racial and social justice by encouraging other cities and community organizers to build their own branches of the People's Crisis Line, across the country.
"Of the 40 fatal police shootings in Portland, since 2003, those killed were disproportionately Black. Half suffered from mental illness. And none of the 65 officers who pulled a trigger were indicted by a grand jury or ultimately disciplined." -The Oregonian (local newspaper)
Say their names: Tete Gulley, Quanice Hayes, Kendra James, Patrick Kimmons, Aaron Campbell.
Please visit https://www.peoplescrisislinepdx.com/ and follow https://www.instagram.com/peoplescrisisline/.
Shinjini Bakshi (they/them) MSSW '20 serves as a key volunteer on the project, as both a consumer and provider of mental health care.