Below are our current initiatives. We invite members of the CSSW community of faculty, staff, and students to jump in and help us achieve our mission through other causes and initiatives through our Collaborative Action Hub. We also welcome members of the broader community to partner with us.
Umoja Circles
There's a lot to process these days. To all members of the communities in New York that identify as Black and as part of the African diaspora, we invite you to our Umoja Circles, a place for expressing emotions through free, remote group sessions with a trained practitioner of color.
We hope that by using this remote service in this unprecedented time that you will find a safe space and supportive community to process together.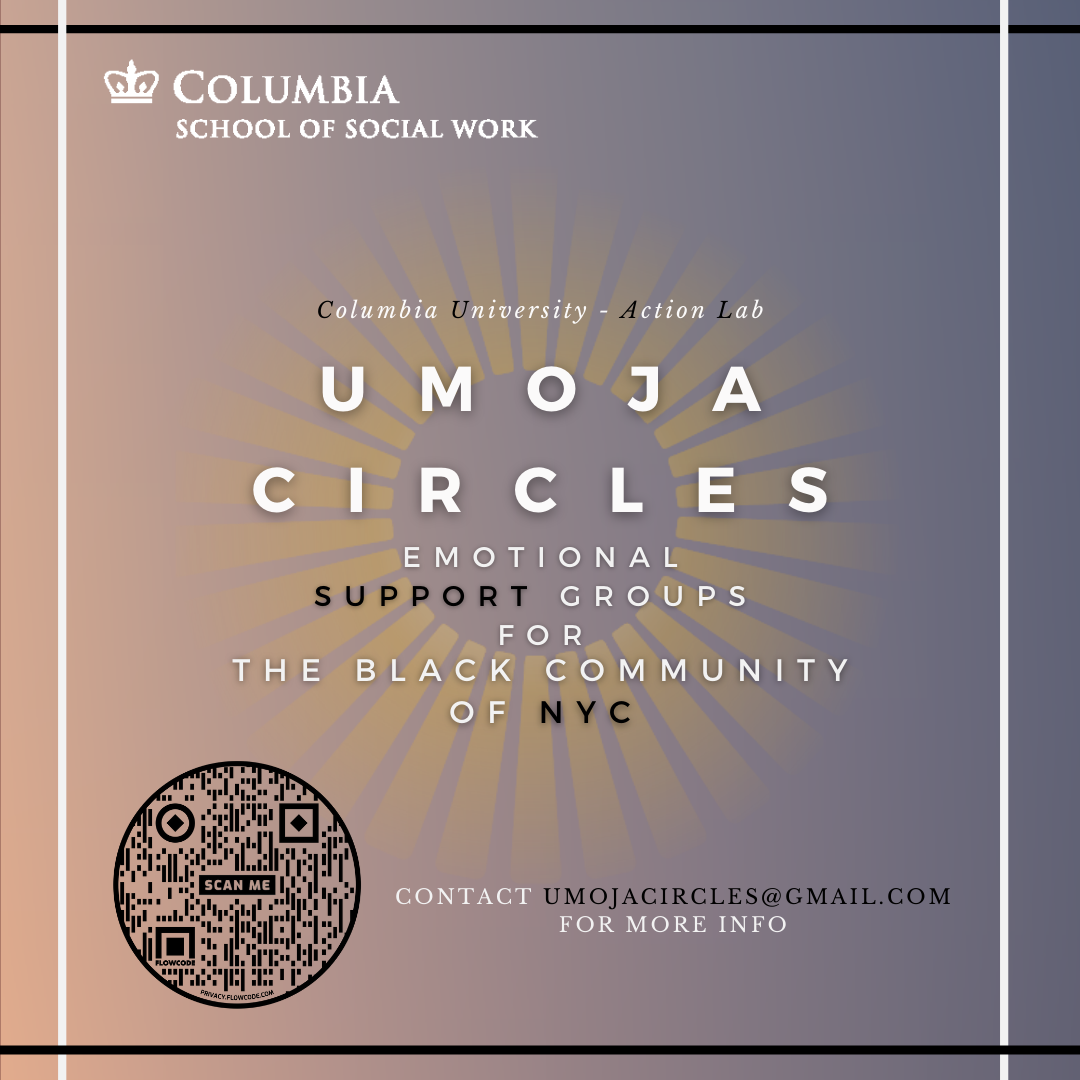 COVID-19 Action
CSSW community members - think you have skills to contribute to communities in need given the pandemic? Find out how you can help.